Upcoming Talks
Request for Talks
Past and Recommended Talks
 John Hardy :: C2 Montreal on 27th May 2014
You might call John Hardy the Bamboo Missionary. Since having his life "ruined" by Al Gore's global warming documentary, An Inconvenient Truth, the Bali-based Canadian jewelry designer has been on a mission to help save the planet. His solution? The Green School, a pioneering, open-air educational centre that blends holism with a traditional British curriculum. Built entirely of locally- grown bamboo and surrounded by gardens that students tend themselves, the Green School currently teaches some 275 kids from more than 40 countries to see the world as a complex, inter-related whole. John calls the Green School a "Cathedral to Green Education". He's the kind of missionary you can feel good about. More.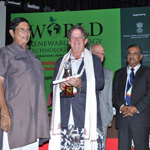 4th World Renewable Energy Technology Congress-2013, New Delhi – India
John honoured with prestigious "Energy And Environment Foundation Global Excellence Award-2013" in Renewable Energy Sector for his excellent Green School Initiative" in the Inaugural Ceremony of the Congress on 25th September 2013 More.

 Alldesign 2013, Istanbul – Turkey
alldesign 2013 hosts designers from different disciplines in 22-23 February 2013 in Hilton Convention & Exhibition Center. Designers who are seeing through their minds', tell their stories about creating the difference. More.
 Business of Design Week / BODW, Hongkong
John and Elora Hardy made a collaboration talk recently during Business of Design Week / BODW in Hongkong on 7th Dec 2012. See their talk.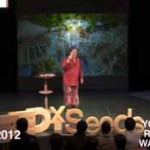 TEDxSeeds 2012, Yokohama – Japan
Here in TEDxSeeds 2012, the speakers and the performers, together with the inspired audience will vibrate these collective pasts called "Now" to orchestrate "Rhapsody in Innovation" for the future. See John's talk about Green School "reality"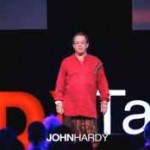 TEDxTaipei 2012, Taipei – Taiwan
From "Taiwan Stories" in 2009,"Unlearn.Play.Inspire" in 2010, to "Big Hope for Next Decade" in 2011, then "Future is Now" in 2012. John shared with the audience in Taipei Green School "reality".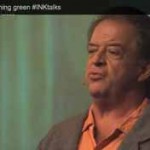 INK2011, Jaipur – India
From bamboo swimming pools to homegrown lunches, every aspect of John Hardy's Green School strives to be a model of sustainability. But being green isn't easy, and it doesn't always work on the first try. Hardy humorously recounts how, step by step, he's realized his dream of building a green community. Hardy's efforts are having a ripple effect amongst the local Balinese, as more and more people adopt his mentality of livable sustainability. More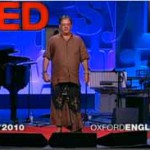 TEDGlobal 2010, Oxford – England
Join John Hardy on a tour of the Green School, his off-the-grid school in Bali that teaches kids how to build, garden, create (and get into college). The centerpiece of campus is the spiraling Heart of School, perhaps the world's largest freestanding bamboo building. More
 INK2011, Jaipur – India
Elora Hardy had it all as a designer working for Donna Karan in New York, with her prints walking the world's runways. She left it all to return to Bali and build a sustainable construction company. Hardy builds visually stunning homes out of bamboo, fantasy abodes that look derived from Hollywood movie sets. In this striking talk, Hardy explains the versatility and durability of bamboo, and convinces us all to become advocates of bamboo as the choice building material for construction in the tropics. More
 Houses made of grass | Elora Hardy | TEDxUbud
This talk was given at a local TEDx event, produced independently of the TED Conferences. Thousands of handmade pegs, 18 meter long poles, bare feet, and hundreds of hands. This is what it takes to make a house designed by Elora Hardy. She's interested in changing the perception of luxury in relation to scarcity and abundance. Her tool? The super grass that is bamboo. More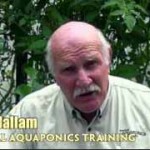 Practical Aquaponics By Murray Hallams 
A short clip from Murray Hallam's Aquaponics Secrets on the correct way to introduce your fish to a new Aquaponics system. Murray shows you all the tricks the pros use to keep their fish and vegetables in tip-top condition. More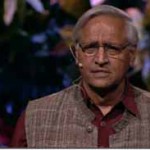 Bunker Roy:: Learning from a barefoot movement :: TED Talk
In Rajasthan, India, an extraordinary school teaches rural women and men — many of them illiterate — to become solar engineers, artisans, dentists and doctors in their own villages. It's called the Barefoot College, and its founder, Bunker Roy, explains how it works. More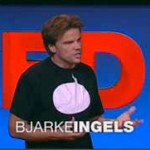 Bjarke Ingels :: 3 warp-speed architecture tales :: TED Talk
Danish architect Bjarke Ingels rockets through photo/video-mingled stories of his eco-flashy designs. His buildings not only look like nature — they act like nature: blocking the wind, collecting solar energy — and creating stunning views. Theory meets pragmatism meets optimism in Bjarke Ingels' architecture. His big-think approach is informed by a hands-on, ground-up understanding of the needs of a building's occupants and surroundings. More
 Bjarke Ingels :: Hedonistic Sustainability :: TEDxEast
Bjarke Ingels' architecture is luxurious, sustainable and community-driven. In this talk, he shows us his playful designs, from a factory chimney that blows smoke rings to a ski slope built atop a waste processing plant. He wows the audience with his wit and unlikely architectural solutions around the globe. Prepare to be dazzled. More
 William McDonough :: Cradle to cradle design :: TED Talk
Green-minded architect and designer William McDonough asks what our buildings and products would look like if designers took into account "all children, all species, for all time." Architect William McDonough believes green design can prevent environmental disaster and drive economic growth. He champions "cradle to cradle" design, which considers a product's full life cycle — from creation with sustainable materials to a recycled afterlife. More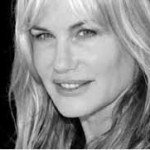 Daryl Hannah :: 11 talks that inspired me
Daryl Hannah gathers TED Talks that span the globe, from the Black Hills Mountains of the United States to the underwater worlds of Antarctica. More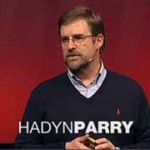 Hadyn Parry :: Re-engineering mosquitos to fight disease :: TED Talk
In a single year, there are 200-300 million cases of malaria and 50-100 million cases of dengue fever worldwide. So: Why haven't we found a way to effectively kill mosquitos yet? Hadyn Parry presents a fascinating solution: genetically engineering male mosquitos to make them sterile, and releasing the insects into the wild, to cut down on disease-carrying species. Biotech entrepreneur Hadyn Parry leads a science start-up that develops GM insects to fight dengue fever. More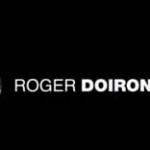 Roger Doiron :: My subversive (garden) plot :: TEDxDirigo
A vegetable garden can do more than save you money — it can save the world. In this talk, Roger Doiron shows how gardens can re-localize our food and feed our growing population.
Roger Doiron wants everyone to plant a garden. He's the founder of Kitchen Gardeners International, a network of home gardeners. More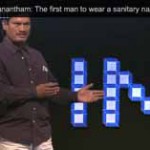 Arunachalam Muruganantham :: The first man to wear a sanitary napkin :: INK Talk
Arunachalam Muruganantham of Jayaashree Industries designed, created, tested and implemented a sanitary napkin-making machine that operates on a small scale. In under 12 minutes, listen to the fascinating journey of a workshop helper – from being rejected by the same women whose lives he wanted to change – to now gearing up to create jobs for a million women. More
 Willie Smits :: How to restore a rainforest :: TED2009
By piecing together a complex ecological puzzle, biologist Willie Smits believes he has found a way to re-grow clearcut rainforest in Borneo, saving local orangutans — and creating a thrilling blueprint for restoring fragile ecosystems. Willie Smits has devoted his life to saving the forest habitat of orangutans, the "thinkers of the jungle." As towns, farms and wars encroach on native forests, Smits works to save what is left. More
 Jack Andraka :: My 3 Cents 0n Cancer :: TEDxSanJoseCAWomen
Jack is a fifteen year old freshman in high school. He developed a paper sensor that could detect pancreatic, ovarian and lung cancer in five minutes for as little as 3 cents. He conducted his research at John Hopkins University. This research could change the face of cancer and promote early detection. He has been selected as the Intel 2012 ISEF winner and has won awards at multiple national and international math competitions. More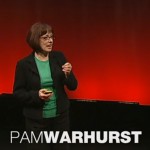 11 talks on the transformative power of vegetables :: TED Talk
 Ron Finley :: A guerilla gardener in South Central LA :: TED2013
Ron Finley plants vegetable gardens in South Central LA — in abandoned lots, traffic medians, along the curbs. Why? For fun, for defiance, for beauty and to offer some alternative to fast food in a community where "the drive- thrus are killing more people than the drive-bys." Ron Finley grows a nourishing food culture in South Central L.A.'s food desert by planting the seeds and tools for healthy eating. More.
 Avi Reichental:: What's next in 3D printing :: TED.com ::
At 3D Systems, Avi Reichental is helping to imagine a future where 3D scanning-and-printing is an everyday act, and food, clothing, objects are routinely output at home. Just like his beloved grandfather, Avi Reichental is a maker of things. The difference is, now he can use 3D printers to make almost anything, out of almost any material. Reichental tours us through the possibilities of 3D printing, for everything from printed candy to highly custom sneakers. More.
 Pamela Meyer :: How To Spot A Liar :: TEDGlobal 2011 ::
On any given day we're lied to from 10 to 200 times, and the clues to detect those lie can be subtle and counter-intuitive.
Pamela Meyer, author of Lie spotting, shows the manners and "hotspots" used by those trained to recognize deception — and she argues honesty is a value worth preserving. More.
 Elizabeth Holmes :: Lab Testing reinvented :: TEDMED 2014 ::
Elizabeth Holmes is Founder and CEO of Theranos, a company transforming lab diagnostics. With their new technology, soon available at every Walgreens, a single drop of blood (or any other fluid) can be used for multiple tests at a fraction of current costs. Elizabeth started Theranos a decade ago (at age 19) after dropping out of Stanford, where she had studied microfluidics and nanotechnology. Elizabeth envisions empowered patients who can take control of their health through real-time diagnosis and monitoring, with testing that has open and transparent pricing schemes. Among her board of advisors are a former senator, general, and secretary of state. Prior to Theranos, while still in high school, Elizabeth started a business to distribute C++ software to Asian universities. More.
 Conrad Wolfram :: Teaching kids real math with computers :: TEDGlobal 2010 ::
Math class should be fascinating, right? At TED2010, Conrad Wolfram suggests that one reason it often isn't is hand calculation. Most students spend years in math class learning to work sums by hand that a computer can now do. After all, computers are far better at calculation than human beings will ever be, while people are far better at defining problems and coming up with creative solutions. More.
 Melati & Isabel :: Bye-Bye Plastic Bags :: INK2014 ::
Born and raised in Bali, Indonesia, youngsters Melati Wijsen (13) and Isabel Wijsen (11) are working to transform their community and society through their project BBPB (Bye Bye Plastic Bags), which focuses on the issue of waste disposal. Today, BBPB has become a well-known social initiative with a team of 25 volunteers from different local and international schools working to increase awareness around garbage disposal and advocate to change public perception about the use of plastic. More.
 David Kelley :: How to build your creative confidence :: Talk Video | TED.com ::
David Kelley's company IDEO helped create many icons of the digital generation — but what matters even more to him is unlocking the creative potential of people and organizations to innovate routinely. More.
 Gever Tulley :: Life lessons through tinkering :: TED2009 ::
A software engineer, Gever Tulley is the co-founder of the Tinkering School, a weeklong camp where lucky kids get to play with their very own power tools. He's interested in helping kids learn how to build, solve problems, use new materials and hack old ones for new purposes. He's also a certified paragliding instructor. More.
Recommended Video
 Our Vortex' Update by John A Hardy
 Diet Evolution by Dr. Gundry
DEVI GARH, Udaipur, India
In the far distant Rajasthani region, the Devi Garh hotel dominates the heights of the Aravalli mountain chain, the final rampart on the way to the princely city if Udaipur. The celebrated Indian decorator, Lekha Podday took this former Rajput fort and transformed it into a luxury boutique hotel with noble and precious materials, plunging guests into the elegant universe of the Udaipur maharajahs. After ten years of renovation, the hotel's 39 suites have come alive once again, giving them the feel of minimalist retreats. The transparent interiors contain small touches of amber color, casting a modern veil over this medieval building. The Devi Garh is the ideal site for tasting the joys of princely life. And to prolong the experience, the restaurant's traditional Indian cuisine, which can be enjoyed while sitting on the colorful grass of the fort, is a must. More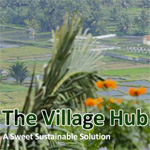 Willie Smits :: Village Hub National Geographic Short Version
Film about The Village Hub; a Sweet Sustainable Solution. A promising project by Willie Smits and the Masarang Foundation. Forests in Indonesia are burned to make way for palm oil plantations. The habitat of local people and nature (including apes) is alarmingly curtailed. Indonesian conservationist and scientist Willie Smits offers an economical alternative, that does not destroy, but actually supports it: the Village Hub. It is based on sugar palms, champions in photosynthesis. Cameraman Raymond Hartman and Daniel Nijenhuis filmed the patented invention. This simple no-waste mini-factory helps traditional sugar palm farmers (tappers) to bring the sugar from sugar palms to economic value, by producing syrup and bioethanol. Fossil fuel is priceless for most, nevertheless heavily subsidized and often sell out in remote areas of Indonesia. The Village Hub puts an economic carrier among diverse jungle and thus provides the local population a sustainable development perspective. Besides sugar and bioethanol the Village Hub supplies electricity, excellent drinking water, fodder based on algae and soil improver for farmlands. The factory consists of off the shelf parts, fits in a few containers and can be taken into remote areas.
 Anton Versteegde – Transient Structures of Bamboo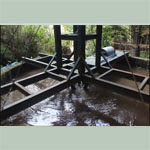 Update on Green School's Vortex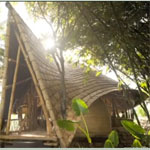 Bamboo Architecture of Green Village, Bali
Check out the stunning architecture of Green Village in Bali, Indonesia.
Green Village in Bali, Indonesia is an architectural gem – a dream like setting.
Built by the design team, Ibuku, a company that strives to create residences where people can maintain an 'authentic relationship with nature'.
Green Village is constructed completely of bamboo, including the stairs, cabinets, walls and furniture. The designer's website states "new treatment methods have given bamboo a capacity for long life. We harvest and treat all of our own bamboo, selecting for density and maturity, then lab test to confirm its integrity".
The buildings are nothing short of beautiful spectacular. Surrounded by lush, jungle-like greenery, circular doors and floor-to-ceiling windows open to the gorgeous outdoors. The design gives a wide open, one-with-nature feel to the residences.
Bamboo stalks appear to serve as intricately placed architectural posts, while the stairs and railings depict hand carved, unique pieces of structural art.
What do you think about green village? Would you want to live here?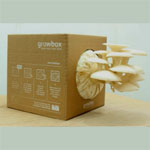 Grow Your Own Food thru Growbox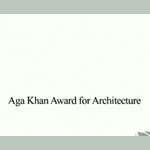 2010 Aga Khan Award for Architecture, Shortlist – The Green School, Indonesia
One of the 19 nominees for the 11th Cycle of The Aga Khan Award for Architecture
Location: Badung, Bali, Indonesia (South-East Asia)
Architect: PT Bambu
Client: Yayasan Kul Kul
Completed: 2007
Design: 2006
Site size: 7'542 m²
Environmentalists and designers John and Cynthia Hardy wanted to motivate communities to live sustainably. Part of that effort was to show people how to build with sustainable materials, namely bamboo. They established the Green School, and its affiliates: the Meranggi Foundation, which develops plantations of bamboo plants through presenting bamboo seedlings to local rice farmers; and PT Bambu, a for-profit design and construction company that promotes the use of bamboo as a primary building material, in an effort to avoid the further depletion of rainforests. The Green School, a giant laboratory built by PT Bambu, is located on a sustainable campus straddling both sides of the Ayung River in Sibang Kaja, Bali, within a lush jungle with native plants and trees growing alongside sustainable organic gardens. The campus is powered by a number of alternative energy sources, including a bamboo sawdust hot water and cooking system, a hydro-powered vortex generator and solar panels. Campus buildings include classrooms, gym, assembly spaces, faculty housing, offices, cafes and bathrooms. A range of architecturally significant spaces from large multi-storey communal gathering places to much smaller classrooms are a feature of the campus. Local bamboo, grown using sustainable methods, is used in innovative and experimental ways that demonstrate its architectural possibilities. The result is a holistic green community with a strong educational mandate that seeks to inspire students to be more curious, more engaged and more passionate about the environment and the planet.
For more information, please see: http://www.akdn.org/architecture/project.asp?id=3663
http://www.facebook.com/#!/pages/Aga-Khan-Award-for-Architecture/149714823785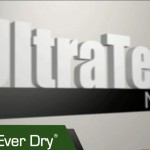 Mark Shaw produces Ultra Ever-Dry, a liquid-repellent coating that may sound mundane but makes for one astonishing demo. The superhydrophobic coating acts as a shield against pretty much any liquids. When the coating is applied to a surface, it coats it with nanoparticles, which are, surprisingly, not super-smooth but rough and craggy. The spaces between the crags grab onto air particles so that a layer of air now covers the entire surface, and whatever hits the surface — dirt, oil, paint — just bounces right off. The applications are endless: anti-wetting, anti-icing, anti-corrosion, anti-bacterial, self-cleaning, the list goes on.
Regenerative Design Institute
 (RDI) is a non-profit educational organization with the vision that all people can live in a mutually enhancing relationship with the earth. We envision a world in which people, inspired by nature, create and maintain healthy and abundant livelihoods that enhance fertility and biodiversity on the planet. We envision humans as a positive, healing presence on Earth, creating more abundance on the planet than would be possible without them.
Our mission is to serve as a catalyst for a revolution in the way humans relate to the natural world. As we continue to develop Commonweal Garden into an educational center and demonstration site in permaculture and regenerative design, we serve as an inspiration of possibility for how people can live in a mutually enhancing relationship with the Earth. Through our programs and courses, we teach the skills and technology people need to become community leaders and create healthy solutions to the current environmental crisis.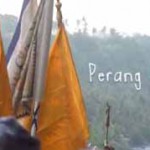 Bali Shortcuts: Perang Dewa (War of the Gods)
A shortcut of a trance ritual in a small village in Bali which reenacts an old battle once fought by the village ancestors. The village men all fall into trance en-masse and fight until night falls before being brought out of the trance. Amazing sight to see, if not a bit hazardous for the onlooker.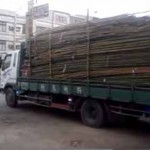 Watch this truck driver demo his awesome bamboo delivery skills Think driving a bamboo truck in Taiwan is unskilled work? Watch this guy's brilliant unloading method and reconsider. Not only does he not get his hands dirty or have to pick out a single bamboo splinter, but he remains comfortably seated during the entire operation. So much for boosting the economy with minimum wage bamboo-offloading jobs; this guy gets the job done solo. Here's to hoping he's got a slightly more delicate technique for delivering more breakable stuff. Oh, and that he's delivered all those sticks to the right location and doesn't have to reload them one-by-one.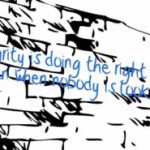 UNREAL visits the green school Kris Bronner, co-founder of UNREAL candy, visits green school, Bali and shares his thoughts.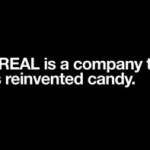 Get UNREAL – Candy UNJUNKED UNREAL Candy-Gisele, Matt Damon, Tom Brady, Jack Dorsey, John Legend Get Unreal. UNREAL has unjunked Americas favorite candy. No corn syrup, no artificials, no hydrogenated oils, no preservatives, no GMOs, less sugar, more protein and fiber. Our candy tastes awesome – now it's your turn to #getUNREAL and tell us what you think.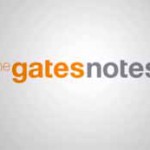 UNREAL – Bill Gates Gets UNREAL Every year about this time, you hear the warnings from public health experts, pediatricians and dentists about how much (if any) Halloween candy to let your kids enjoy. There are high-level negotiations going on in a lot of U.S. households about this topic. Here are Bill Gates thoughts on surprising innovation happening — in all places — in the candy market.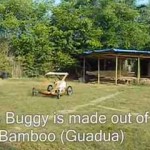 Eco Bamboo Buggy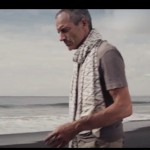 Beautiful Ordinary by local talent Soma Helmi Mofilm Video titled 'Beautiful Ordinary' submitted for the event 'Tropfest 2013′ and brand 'Campbell's Soup' by 'Soma Helmi'

 J. Stephen Lansing: A Thousand Years in Bali Anthropologist/ecologist Stephen Lansing tells a gorgeous tale of how spiritual practices in Bali have finessed over 1,000 years the most nuanced and productive agricultural system in the world. Cutting edge complexity theory spells out how the highly complex, highly adaptive system emerged.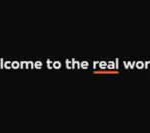 Green Gold – Documentary by John D. Liu "It's possible to rehabilitate large-scale damaged ecosystems." Environmental film maker John D. Liu documents large-scale ecosystem restoration projects in China, Africa, South America and the Middle East, highlighting the enormous benefits to people and planet of undertaking these efforts globally.

Building Tiga Gunung (3 Mountain Workshop) In 2007 the construction of Tiga Gunung (Three Mountain workshop) began in Mambal, Bali. It is a 1200-square meter bamboo building supported by three 15-meter towers and resembling the three volcanoes on the horizon.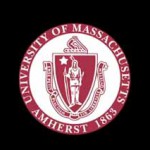 Part 1/3 – Sheet Mulching and Soil Preparation: UMass Permaculture Documentary Series UMass Amherst transformed a 1/4 grass lawn on campus into a thriving, abundant, permaculture garden during the 2010-2011 academic year. Learn how this student-led project can be easily replicated and spread to other campuses, institutions… any piece of land for that matter. UMass Amherst is one of the first university's undertaking a project like this, directly on campus, and supplying the food to its dining commons.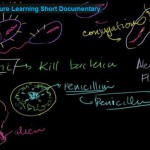 FUTURE LEARNING – Social Impact Media Awards Students are the future, but what's the future for students? To arm them with the relevant, timeless skills for our rapidly changing world, we need to revolutionize what it means to learn. Education innovators like Dr. Sugata Mitra (professor at MIT), Sal Khan (founder of Khan Academy) and Dr. Catherine Lucey (Vice Dean of Education at UCSF), are redefining how we engage young minds for a creatively and technologically-advanced future.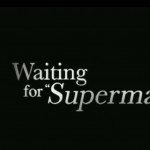 Waiting For Superman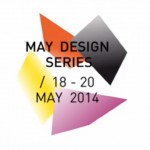 Design May series | Design on the Edge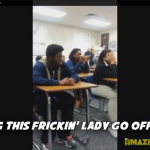 Jeff Bliss Rant Against Lazy High School Teacher – YouTube