Upcoming Talks
Request for Talks
Past and Recommended Talks

 Alldesign 2013, Istanbul – Turkey
alldesign 2013 hosts designers from different disciplines in 22-23 February 2013 in Hilton Convention & Exhibition Center. Designers who are seeing through their minds', tell their stories about creating the difference. More.
 Business of Design Week / BODW, Hongkong
John and Elora Hardy made a collaboration talk recently during Business of Design Week / BODW in Hongkong on 7th Dec 2012. See their talk.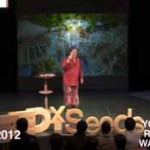 TEDxSeeds 2012, Yokohama – Japan
Here in TEDxSeeds 2012, the speakers and the performers, together with the inspired audience will vibrate these collective pasts called "Now" to orchestrate "Rhapsody in Innovation" for the future. See John's talk about Green School "reality"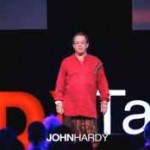 TEDxTaipei 2012, Taipei – Taiwan
From "Taiwan Stories" in 2009,"Unlearn.Play.Inspire" in 2010, to "Big Hope for Next Decade" in 2011, then "Future is Now" in 2012. John shared with the audience in Taipei Green School "reality".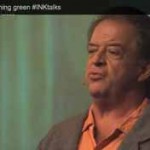 INK2011, Jaipur – India
From bamboo swimming pools to homegrown lunches, every aspect of John Hardy's Green School strives to be a model of sustainability. But being green isn't easy, and it doesn't always work on the first try. Hardy humorously recounts how, step by step, he's realized his dream of building a green community. Hardy's efforts are having a ripple effect amongst the local Balinese, as more and more people adopt his mentality of livable sustainability. More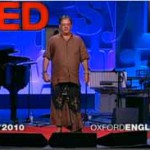 TEDGlobal 2010, Oxford – England
Join John Hardy on a tour of the Green School, his off-the-grid school in Bali that teaches kids how to build, garden, create (and get into college). The centerpiece of campus is the spiraling Heart of School, perhaps the world's largest freestanding bamboo building. More
 INK2011, Jaipur – India
Elora Hardy had it all as a designer working for Donna Karan in New York, with her prints walking the world's runways. She left it all to return to Bali and build a sustainable construction company. Hardy builds visually stunning homes out of bamboo, fantasy abodes that look derived from Hollywood movie sets. In this striking talk, Hardy explains the versatility and durability of bamboo, and convinces us all to become advocates of bamboo as the choice building material for construction in the tropics. More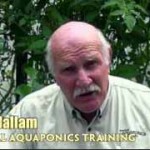 Practical Aquaponics By Murray Hallams 
A short clip from Murray Hallam's Aquaponics Secrets on the correct way to introduce your fish to a new Aquaponics system. Murray shows you all the tricks the pros use to keep their fish and vegetables in tip-top condition. More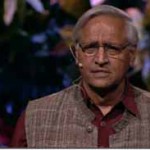 Bunker Roy:: Learning from a barefoot movement :: TED Talk
In Rajasthan, India, an extraordinary school teaches rural women and men — many of them illiterate — to become solar engineers, artisans, dentists and doctors in their own villages. It's called the Barefoot College, and its founder, Bunker Roy, explains how it works. More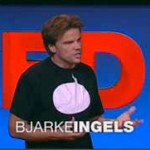 Bjarke Ingels :: 3 warp-speed architecture tales :: TED Talk
Danish architect Bjarke Ingels rockets through photo/video-mingled stories of his eco-flashy designs. His buildings not only look like nature — they act like nature: blocking the wind, collecting solar energy — and creating stunning views. Theory meets pragmatism meets optimism in Bjarke Ingels' architecture. His big-think approach is informed by a hands-on, ground-up understanding of the needs of a building's occupants and surroundings. More
 Bjarke Ingels :: Hedonistic Sustainability :: TEDxEast
Bjarke Ingels' architecture is luxurious, sustainable and community-driven. In this talk, he shows us his playful designs, from a factory chimney that blows smoke rings to a ski slope built atop a waste processing plant. He wows the audience with his wit and unlikely architectural solutions around the globe. Prepare to be dazzled. More
 William McDonough :: Cradle to cradle design :: TED Talk
Green-minded architect and designer William McDonough asks what our buildings and products would look like if designers took into account "all children, all species, for all time." Architect William McDonough believes green design can prevent environmental disaster and drive economic growth. He champions "cradle to cradle" design, which considers a product's full life cycle — from creation with sustainable materials to a recycled afterlife. More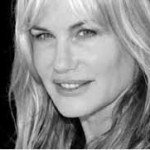 Daryl Hannah :: 11 talks that inspired me
Daryl Hannah gathers TED Talks that span the globe, from the Black Hills Mountains of the United States to the underwater worlds of Antarctica. More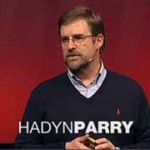 Hadyn Parry :: Re-engineering mosquitos to fight disease :: TED Talk
In a single year, there are 200-300 million cases of malaria and 50-100 million cases of dengue fever worldwide. So: Why haven't we found a way to effectively kill mosquitos yet? Hadyn Parry presents a fascinating solution: genetically engineering male mosquitos to make them sterile, and releasing the insects into the wild, to cut down on disease-carrying species. Biotech entrepreneur Hadyn Parry leads a science start-up that develops GM insects to fight dengue fever. More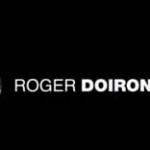 Roger Doiron :: My subversive (garden) plot :: TEDxDirigo
A vegetable garden can do more than save you money — it can save the world. In this talk, Roger Doiron shows how gardens can re-localize our food and feed our growing population.
Roger Doiron wants everyone to plant a garden. He's the founder of Kitchen Gardeners International, a network of home gardeners. More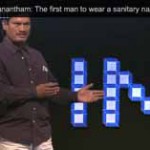 Arunachalam Muruganantham :: The first man to wear a sanitary napkin :: INK Talk
Arunachalam Muruganantham of Jayaashree Industries designed, created, tested and implemented a sanitary napkin-making machine that operates on a small scale. In under 12 minutes, listen to the fascinating journey of a workshop helper – from being rejected by the same women whose lives he wanted to change – to now gearing up to create jobs for a million women. More
 Willie Smits :: How to restore a rainforest :: TED2009
By piecing together a complex ecological puzzle, biologist Willie Smits believes he has found a way to re-grow clearcut rainforest in Borneo, saving local orangutans — and creating a thrilling blueprint for restoring fragile ecosystems. Willie Smits has devoted his life to saving the forest habitat of orangutans, the "thinkers of the jungle." As towns, farms and wars encroach on native forests, Smits works to save what is left. More
 Jack Andraka :: My 3 Cents 0n Cancer :: TEDxSanJoseCAWomen
Jack is a fifteen year old freshman in high school. He developed a paper sensor that could detect pancreatic, ovarian and lung cancer in five minutes for as little as 3 cents. He conducted his research at John Hopkins University. This research could change the face of cancer and promote early detection. He has been selected as the Intel 2012 ISEF winner and has won awards at multiple national and international math competitions. More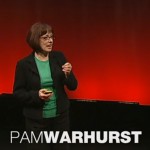 11 talks on the transformative power of vegetables :: TED Talk
Recommended Video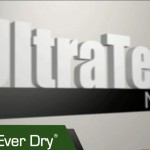 Mark Shaw produces Ultra Ever-Dry, a liquid-repellent coating that may sound mundane but makes for one astonishing demo. The superhydrophobic coating acts as a shield against pretty much any liquids. When the coating is applied to a surface, it coats it with nanoparticles, which are, surprisingly, not super-smooth but rough and craggy. The spaces between the crags grab onto air particles so that a layer of air now covers the entire surface, and whatever hits the surface — dirt, oil, paint — just bounces right off. The applications are endless: anti-wetting, anti-icing, anti-corrosion, anti-bacterial, self-cleaning, the list goes on.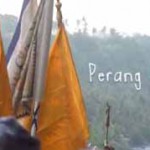 Bali Shortcuts: Perang Dewa (War of the Gods)
A shortcut of a trance ritual in a small village in Bali which reenacts an old battle once fought by the village ancestors. The village men all fall into trance en-masse and fight until night falls before being brought out of the trance. Amazing sight to see, if not a bit hazardous for the onlooker.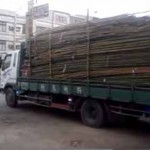 Watch this truck driver demo his awesome bamboo delivery skills Think driving a bamboo truck in Taiwan is unskilled work? Watch this guy's brilliant unloading method and reconsider. Not only does he not get his hands dirty or have to pick out a single bamboo splinter, but he remains comfortably seated during the entire operation. So much for boosting the economy with minimum wage bamboo-offloading jobs; this guy gets the job done solo. Here's to hoping he's got a slightly more delicate technique for delivering more breakable stuff. Oh, and that he's delivered all those sticks to the right location and doesn't have to reload them one-by-one.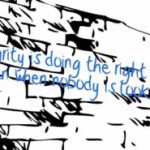 UNREAL visits the green school Kris Bronner, co-founder of UNREAL candy, visits green school, Bali and shares his thoughts.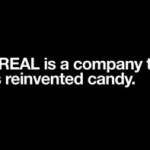 Get UNREAL – Candy UNJUNKED UNREAL Candy-Gisele, Matt Damon, Tom Brady, Jack Dorsey, John Legend Get Unreal. UNREAL has unjunked Americas favorite candy. No corn syrup, no artificials, no hydrogenated oils, no preservatives, no GMOs, less sugar, more protein and fiber. Our candy tastes awesome – now it's your turn to #getUNREAL and tell us what you think.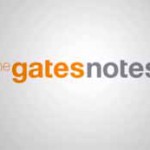 UNREAL – Bill Gates Gets UNREAL Every year about this time, you hear the warnings from public health experts, pediatricians and dentists about how much (if any) Halloween candy to let your kids enjoy. There are high-level negotiations going on in a lot of U.S. households about this topic. Here are Bill Gates thoughts on surprising innovation happening — in all places — in the candy market.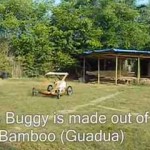 Eco Bamboo Buggy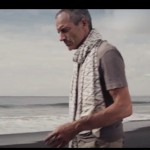 Beautiful Ordinary by local talent Soma Helmi Mofilm Video titled 'Beautiful Ordinary' submitted for the event 'Tropfest 2013′ and brand 'Campbell's Soup' by 'Soma Helmi'

 J. Stephen Lansing: A Thousand Years in Bali Anthropologist/ecologist Stephen Lansing tells a gorgeous tale of how spiritual practices in Bali have finessed over 1,000 years the most nuanced and productive agricultural system in the world. Cutting edge complexity theory spells out how the highly complex, highly adaptive system emerged.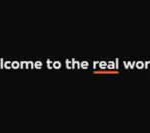 Green Gold – Documentary by John D. Liu "It's possible to rehabilitate large-scale damaged ecosystems." Environmental film maker John D. Liu documents large-scale ecosystem restoration projects in China, Africa, South America and the Middle East, highlighting the enormous benefits to people and planet of undertaking these efforts globally.

Building Tiga Gunung (3 Mountain Workshop) In 2007 the construction of Tiga Gunung (Three Mountain workshop) began in Mambal, Bali. It is a 1200-square meter bamboo building supported by three 15-meter towers and resembling the three volcanoes on the horizon.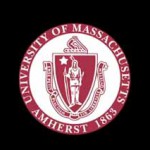 Part 1/3 – Sheet Mulching and Soil Preparation: UMass Permaculture Documentary Series UMass Amherst transformed a 1/4 grass lawn on campus into a thriving, abundant, permaculture garden during the 2010-2011 academic year. Learn how this student-led project can be easily replicated and spread to other campuses, institutions… any piece of land for that matter. UMass Amherst is one of the first university's undertaking a project like this, directly on campus, and supplying the food to its dining commons.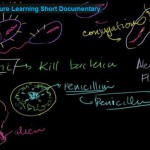 FUTURE LEARNING – Social Impact Media Awards Students are the future, but what's the future for students? To arm them with the relevant, timeless skills for our rapidly changing world, we need to revolutionize what it means to learn. Education innovators like Dr. Sugata Mitra (professor at MIT), Sal Khan (founder of Khan Academy) and Dr. Catherine Lucey (Vice Dean of Education at UCSF), are redefining how we engage young minds for a creatively and technologically-advanced future.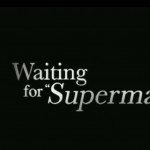 Waiting For Superman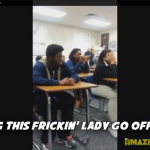 Jeff Bliss Rant Against Lazy High School Teacher – YouTube